Morrill Memorial & Harris Library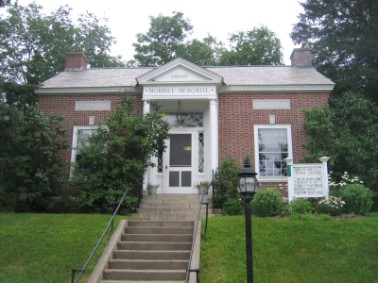 Hours:

Monday 1:00-8:00

Wednesday 2:00-5:00

Thursday 10:00-5:00

Saturday 9:00-12:00


Phone: 802-765-4037
Email: strafford@vals.state.vt.us
    

Upcoming Events
Thursday, July 28 at 1:00 pm

"The Bone Clocks" by David Mitchell




"On Your Mark, Get Set...Read!" reading log starting anytime after school is out!


Our summer schedule of 
Monday evening programs 
for children 

starts June 27!  All events start at 6:30 pm.

June 27: Pajama Storytime
July 11: "Animal Athletes", an interactive live animal show!
July 18: Firetruck Night on the Common!  Wear a swimsuit.
July 25: Yoga for Kids with Linda Boudreault!  At Barrett Hall.
August 1: Hula Hoop Night!
August 8: Movie Night
August 15: Guinness World 
Records Night!
August 22: Pajama Storytime




Universal Class now available! 



These are high quality online courses available for free.
See information on our "links" page.