Morrill Memorial & Harris Library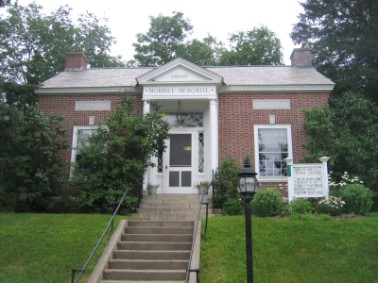 Hours:

Monday 1:00-8:00

Wednesday 2:00-5:00

Thursday 10:00-5:00

Saturday 9:00-12:00


Phone: 802-765-4037
Email: straffordvtlibrary@gmail.com
Upcoming Events




Feb. 28: Library Book Club Discussion
The book club will be discussing Zadie Smith's White Teeth starting at 1 p.m. Some copies are available at the library. The March book will be Larry McMurtry's Lonesome Dove.
March 2: Finding Your Way Through Menopause
The menopausal transition can be mystifying. Join Dr. Robyn Jacobs for a frank discussion about the hormonal changes that occur during menopause and strategies to minimize symptoms and optimize health while transitioning into the post-reproductive years. The discussion will begin with a brief overview of the physiology of menopause and then open for questions you've been dying to ask.
This Morrill Tea and Talk Program will run from 4 to 5:30 p.m. at the library.
Dr. Jacobs, a Strafford resident and board-certified Ob/Gyn, works in private practice in Lebanon and at the White River Junction VA. She earned her medical degree at Dartmouth and in 2013 was certified by the Institute for Functional Medicine in a lifestyle-based approach to wellness.
March 17: Melvin Coburn, Live and Unfiltered
Melvin Coburn has graciously agreed to give a talk at the library about growing up in Strafford, changes he's seen in town, running a general store and, perhaps, what it's like to be one of three Dodger fans in the state of Vermont. Anyone who has seen Melvin in front of an audience knows that it's certain to be an entertaining and enlightening presentation. Please join us at the library at 2 on Sunday afternoon. Refreshments will be served.
Ongoing Activities


Thursday After-School Program
Fun and educational activities geared for kids in kindergarten through grade 5. Thursdays, 3:15-4:30.


Universal Class now available
These are high-quality online courses available for free. See information on our links page.