Morrill Memorial & Harris Library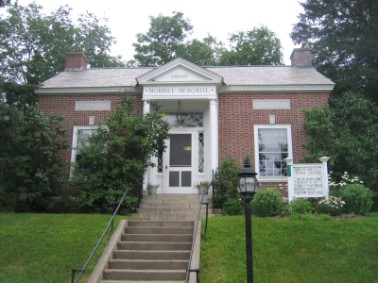 Hours:

Monday 1:00-8:00

Wednesday 2:00-5:00

Thursday 10:00-5:00

Saturday 9:00-12:00


Phone: 802-765-4037
Email: straffordvtlibrary@gmail.com
Upcoming Events


March 17: Melvin Coburn, Live and Unfiltered
Melvin Coburn has graciously agreed to give a talk at the library about growing up in Strafford, changes he's seen in town, running a general store and, perhaps, what it's like to be one of three Dodger fans in the state of Vermont. Anyone who has seen Melvin in front of an audience knows that it's certain to be an entertaining and enlightening presentation. Please join us at the Morrill Homestead education center (note the change of venue) at 2 on Sunday afternoon. Refreshments will be served.
Ongoing Activities


Thursday After-School Program
Fun and educational activities geared for kids in kindergarten through grade 5. Thursdays, 3:15-4:30.


Universal Class now available
These are high-quality online courses available for free. See information on our links page.