Morrill Memorial & Harris Library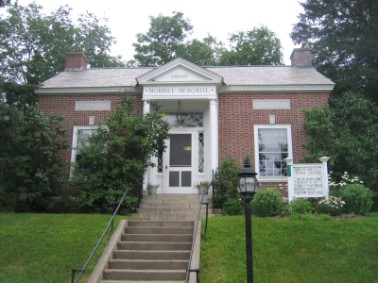 Hours:

Monday 1:00-8:00

Wednesday 2:00-5:00

Thursday 10:00-5:00

Saturday 9:00-12:00


Phone: 802-765-4037
    

Upcoming Events


"Who Will Save Strafford?"

A play by Summer Encore theater troupe.

Thursday, July 23 at 7:00 pm

Part of Morrill Library's
"Every Hero has a Story" library programs
Mondays at 6:30: July 27, August 3, and
August 10 at the Library!
The "Every Hero Has a Story"

summer reading program begins
Thursday, June 11.  
Come to the library to sign up!


Pajama Storytime for Preschoolers!
Monday, August 17 at 6:30 pm
Wear your jammies!




Universal Class now available! 



These are high quality online courses available for free.
See information on our "links" page.