Morrill Memorial & Harris Library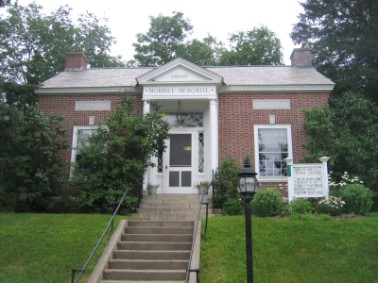 Hours:

Monday 1:00-8:00

Wednesday 2:00-5:00

Thursday 10:00-5:00

Saturday 9:00-12:00


Phone: 802-765-4037
Email: strafford@vals.state.vt.us
    

Upcoming Events

Sign up for the Build a Better World summer reading program starting Saturday, June 17!


SUMMER PROGRAMMING FOR CHILDREN!
MONDAY EVENINGS 
JULY 10 - AUGUST 14


July 17 at 7:00:  DINOMAN at the Newton School Gym!


July 24 at 6:30:  Fire Truck Night at the Common.  Wear a swimsuit and bring a towel!


July 31 at 6:30:  LEGO Challenge Night, at the Library.


August 7 at 6:30:  Make a Good Deed Bracelet, at the Library.


August 14 at 6:30:  Movie Night, at the Library (popcorn included!)




Universal Class now available! 



These are high quality online courses available for free.
See information on our "links" page.