Morrill Memorial & Harris Library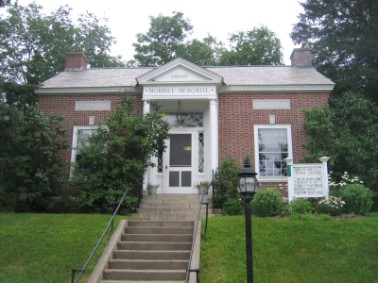 Hours:

Monday 1:00-8:00

Wednesday 2:00-5:00

Thursday 10:00-5:00

Saturday 9:00-12:00


Phone: 802-765-4037
    

Upcoming Events
VT Humanities Council
Winter Reading & Discussion Series:
"The Seven Deadly Sins"
Tuesdays at 7:00 pm
Books are available at the library now.
Feb. 9: Envy / Gluttony, discussion led by Jim Schley

March 8: Pride / Greed / Lust, discussion led by Rachael Cohen

April 5: Anger / Sloth, discussion led by Mary Hays
Thursday, February 25 at 1:00 pm
The Reading Group will discuss
"The Door" by Magda Szabo


After School Fun for
grades K-5,
every Thursday afternoon that Newton School is in session, 3:15-4:30.
Universal Class now available! 



These are high quality online courses available for free.
See information on our "links" page.