Morrill Memorial & Harris Library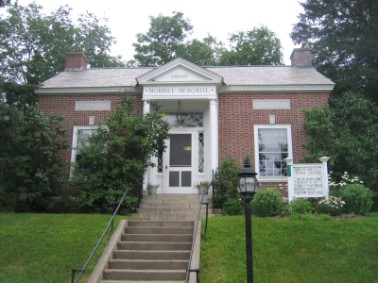 Hours:

Monday 1:00-8:00

Wednesday 2:00-5:00

Thursday 10:00-5:00

Saturday 9:00-12:00


Phone: 802-765-4037
Email: straffordvtlibrary@gmail.com
New and
Ongoing Activities
Movies Available on Demand
The library is pleased to offer the Kanopy film-streaming service, an on-demand collection of 30,000 titles, including classic movies, documentaries, foreign language works, hard-to-find films, indie productions, PBS shows and The Great Courses. Films can be streamed from any computer, smart TV or mobile device by donwloading the Kanopy app. Patrons can access Kanopy by visiting straffordlibrary.kanopy.com, clicking on "Sign Up" and entering their name, email address and library number. Feel free to stop by the library or call if you need to obtain your library number or would like assistance.
Please keep in mind that the library is charged per view, so patrons can help us keep the service affordable by streaming only those movies they intend to watch -- rather than sampling several. Movies that are stopped and paused can be completed within 72 hours without incurring an additional charge.
Universal Classes
These are high-quality online courses available for free. See information on our links page.